Our education affiliate, GBRI, now has Live-in-Person LEED GA and LEED AP BD+C Exam Prep Training near you!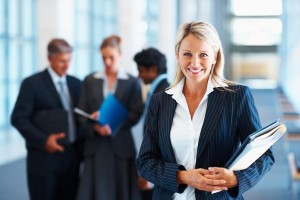 GBRI's Live-in-Person LEED v4 Exam Prep Training will give you the one-on-one support you've been looking for to help you prepare for your LEED v4 exam. With your purchase of the Live-in-Person training, you will also gain access to GBRI's All-Inclusive On-Demand Exam Prep package which includes online modules, an in-depth study guide, mock exams, flashcards, memorization charts, practice questions & more.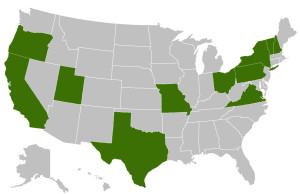 *Purchase of LEED AP Exam Prep training includes all LEED GA Exam Prep Materials
For more information about the Live-in-Person training, click here.
| COUNTRY | TRAINING | LOCATION | INSTRUCTOR | PRICE | INFO |
| --- | --- | --- | --- | --- | --- |
| US | LEED GA | Fresno, CA | Loren Aiton | $399 | Learn More |
| US | LEED GA | Long Beach, CA | Paul Wingco | $399 | Learn More |
| US | LEED GA | Los Angeles, CA | Veronica Flores | $399 | Learn More |
| US | LEED AP BD+C | Los Angeles, CA | Veronica Flores | $699 | Learn More |
| US | LEED GA | Oakland, CA | Veronica Flores | $399 | Learn More |
| US | LEED AP BD+C | Oakland, CA | Veronica Flores | $699 | Learn More |
| US | LEED GA | Palm Springs, CA | Veronica Flores | $399 | Learn More |
| US | LEED GA | Riverside, CA | Nita Leighton-Graham | $399 | |
| US | LEED GA | Concord, NH | Bill Root | $399 | Learn More |
| US | LEED GA | Manhasset, NY | Neil Rosen | $399 | Learn More |
| US | LEED AP BD+C | Manhasset, NY | Neil Rosen | $699 | Learn More |
| US | LEED GA | Upstate, NY | Sean O'Brien | $399 | Learn More |
| US | LEED AP BD+C | Upstate, NY | Sean O'Brien | $699 | Learn More |
| US | LEED GA | Cleveland, OH |  Rex Lewers | $399 | Learn More |
| US | LEED GA | Portland, OR |  Summer Gorder | $399 | Learn More |
| US | LEED GA | Pittsburgh, PA |  Chris Klehm |  $250 | Learn More |
| US | LEED AP BD+C | Pittsburgh, PA |  Chris Klehm |  $400 | Learn More |
| US | LEED GA | Ogden, UT |  Boyd Bindrup | $399 | Learn More |
| US | LEED GA | Winooski, VT |  Bill Root | $399 | Learn More |
| Costa Rica | LEED GA | San Jose |  Hugo Villegas | $399 | Learn More |
| India | LEED GA | Chennai | Haripriya Sathyanarayanan | $249 | Learn More |
| India | LEED AP BD+C | Chennai | Haripriya Sathyanarayanan | $449 | Learn More |
| India | LEED GA | Bangalore | Haripriya Sathyanarayanan | $249 | Learn More |
| India | LEED AP BD+C | Bangalore | Haripriya Sathyanarayanan | $449 | Learn More |
| India | LEED GA | Delhi | Umang Agrawal & Chaitali Basu | $249 | Learn More |
| India | LEED AP BD+C | Delhi | Umang Agrawal & Chaitali Basu | $449 | Learn More |
| India | LEED GA | Mumbai | Umang Agrawal & Chaitali Basu | $249 | Learn More |
| India | LEED AP BD+C | Mumbai | Umang Agrawal & Chaitali Basu | $449 | Learn More |
| India | LEED GA | Kochi | Umang Agrawal & Chaitali Basu | $249 | Learn More |
| India | LEED AP BD+C | Kochi | Umang Agrawal & Chaitali Basu | $449 | Learn More |
| Malaysia | LEED GA | Kaula Lumpur | Haripriya Sathyanarayanan | $449 | Learn More |
| Malaysia | LEED AP BD+C | Kaula Lumpur | Haripriya Sathyanarayanan | $699 | Learn More |
| Qatar | LEED GA | Doha |  Sean O'Brien | $499 | Learn More |
| Qatar | LEED AP  BD+C | Doha | Sean O'Brien | $699 | Learn More |
| Singapore | LEED GA | Singapore |  Haripriya Sathyanarayanan | $449 | Learn More |
| Singapore | LEED AP BD+C | Singapore | Haripriya Sathyanarayanan | $699 | Learn More |
| UAE | LEED GA | Abudhabi | Divya Nambiar | $449 | Learn More |
| UAE | LEED AP BD+C | Abudhabi | Divya Nambiar | $699 | Learn More |
| UAE | LEED GA | Dubai |  Divya Nambiar | $449 | Learn More |
| UAE | LEED AP BD+C | Dubai | Divya Nambiar | $699 | Learn More |
| UAE | LEED GA | Sharjah |  Divya Nambiar | $449 | Learn More |
| UAE | LEED AP BD+C | Sharjah |  Divya Nambiar | $699 | Learn More |